Preston A. Britner
Professor
---
Curriculum Vitae: October 2019
Educational Background:
Ph.D., Developmental Psychology and Community Psychology, University of Virginia, 1996
M.A., Developmental Psychology, University of Virginia, 1993
B.A., Developmental Psychology, University of Miami, 1990
Professional Interests:
Family-Focused, Community-Based Programs (e.g., Supportive Housing for Families; housing and child welfare)
Promoting Positive Development and Educational Outcomes among Youth in Foster Care (e.g., UConn First Star Academy)
Primary Prevention, Diversion, and Evaluation
Child-Parent Attachment/Caregiving Interactions, Acceptance-Rejection, and Neurobiological Substrates
Child Maltreatment Prevention
Youth Mentoring and Positive Youth Development
Social Policy and Law Affecting Children and Families
Selected Professional Accomplishments:
2012-2018, Demonstration Grant, Supportive Housing for Families with Child Welfare Involvement, U.S. Department of Health & Human Services [$5 million to Connecticut's Department of Children and Families ($1million to Preston Britner, PI, UConn, and Anne Farrell, PI, Chapin Hall at the University of Chicago, evaluators)]
2013-2016, Philip E. Austin Endowed Chair in Social Science
2015, Faculty award winner, Provost's Award for Excellence in Public Engagement, UConn
Editor Emeritus, The Journal of Primary Prevention
Current Editorial Board Member, Advances in Child and Family Policy and Practice, Journal of Child and Family Studies, Journal of Behavioural Sciences, Pakistan Journal of Professional Psychology
2014-2016, Chair, Planning and Evaluation Committee, UConn's 2016 NEASC (accreditation) Self-Study
2013-2014, University Academic Vision Committee, 2014-2020 Academic Plan
2012-2013, Chair, Faculty Standards Committee, University Senate
2010-2012, Member (and 2012 Co-Chair), Committee on Children, Youth, and Families, American Psychological Association
2008-2010; 2012, Chair, Advisory Board, Institute for Teaching & Learning, UConn
2011 Service Excellence Award, UConn AAUP
2008-2012, Co-Chair, Public Engagement Forum, University of Connecticut (lead author, UConn's successful 2010 Carnegie Foundation "Community Engagement" classification application)
2006-2010 Co-Chair, Families with Service Needs Advisory Board, General Assembly, State of Connecticut
2006-2010, Associate Department Head (for Graduate Studies, 2008-2010), Department of Human Development & Family Studies
2007-2009, Member-at-Large & Executive Committee member, American Psychological Association, Division 37, Section 1 (Child Maltreatment)
2009, Co-Chair, University Metanoia Planning Committee, "Preventing Violence against Women," University of Connecticut
2007 Fellow, American Psychological Association (APA)
2005-2006 Chair, Social Policy Committee, Society for Community Research and Action (SCRA; APA Division 27: Community Psychology)
2003-2004 University of Connecticut Teaching Fellow Award, Center for Excellence in Teaching and Learning
Selected Publications:
Britner, P. A., & Collins, C. M. (2018). Permanent and formal connections: Mentors, community services, and connectedness. In E. Trejos-Castillo & N. Trevino-Schafer (Eds.), Handbook of foster youth (pp. 473-487). New York: Routledge.
Britner, P. A., & Farrell, A. F. (2017). A safe, stable place to call home: Policy implications and next steps to address family homelessness. Special issue on "Child and family well-being and homelessness: Integrating research into practice and policy." Advances in Child and Family Policy and Practice, 101-112. [DOI 10.1007/978-3-319-50886-3_7]
Farrell, A. F., Randall, K. G., Britner, P. A., Cronin, B., Somaroo-Rodriguez, S. K., & Hansen, L. (2017). Integrated solutions for intertwined challenges: A statewide collaboration in supportive housing for child welfare-involved families. Special issue: Housing, homelessness, and economic security. Child Welfare, 94(1), 141-165.
Marvin, R. S., Britner, P. A., & Russell, B. S. (2016). Normative development: The ontogeny of attachment in childhood. In J. Cassidy & P. Shaver (Eds.), Handbook of attachment: Theory, research, and clinical applications (3rd ed.) (pp. 273-290). New York: The Guilford Press.
Britner, P. A. (2012). Bringing public engagement into an academic plan and its assessment metrics. Special issue: The Research University Civic Engagement Network (TRUCEN). The Journal of Higher Education Outreach and Engagement, 16(4), 61-77.
Bloom, M., & Britner, P. A. (2012). Client-centered evaluation: New models for helping professionals. Boston: Pearson Education/Allyn & Bacon.
Kearney, J., Britner, P. A., Farrell, A. F., & Robinson, J. (2011). Mothers' resolution of their young children's psychiatric diagnoses: Associations with child, parent, and relationship characteristics.  Child Psychiatry and Human Development, 42(3), 334-348.
Russell, B. S., Britner, P. A., & Woolard, J. L. (2007). The promise of primary prevention home visiting programs: A review of potential outcomes. Journal of Prevention & Intervention in the Community, 34, 129-147.
Britner, P. A., Balcazar, F. E., Blechman, E. A., Blinn-Pike, L., & Larose, S. (2006).  Mentoring special youth populations.  Special issue on mentoring.  Journal of Community Psychology, 34(6), 747-763.
Britner, P. A., Marvin, R. S., & Pianta, R. C. (2005). Development and preliminary validation of the caregiving behavior system: Association with child attachment classification in the preschool Strange Situation. Attachment & Human Development, 7(1), 83-102.
Britner, P. A., & Mossler, D. (2002). Professionals' decision-making about out-of-home placements following instances of child abuse.  Child Abuse & Neglect: The International Journal, 26 (4), 317-332.
Rohner, R. P., & Britner, P. A. (2002). Worldwide mental health correlates of parental acceptance-rejection: Review of cross-cultural and intracultural evidence. Cross-Cultural Research: The Journal of Comparative Social Science, 36(1), 16-47.
Selected Presentations:
Britner, P. A., & Farrell, A. F. (2017, June). Supportive housing for families involved in child welfare. Invited talk delivered as part of a Congressional Briefing on Escaping homelessness: Helping families reach their full potential. Washington, DC: U.S. Capitol Visitor Center. [Video: https://www.youtube.com/watch?v=9RQlYJySpMQ&feature=youtu.be ]
Britner, P. A. (2014, August). Housing and child welfare. In J. W. Kaminski (Chair), Contextual and environmental approaches to preventing child maltreatment. Symposium presented at the annual convention of the American Psychological Association, Washington, DC.
Britner, P. A. (2011, April). Diversion from state legal systems to community-based interventions: Connecticut's Families With Service Needs (FWSN) model, outcomes, and implications. Invited talk delivered as part of the Social Policy Lecture Series at the Edward Zigler Center in Child Development and Social Policy, Yale University, New Haven, CT.
Britner, P. A. (2009, August). A public health approach to child maltreatment prevention. In K. J. Saywitz & N. M. Malik (Chairs), Behavioral health contributions to child maltreatment prevention in primary care. Paper symposium presented at the annual meeting of the American Psychological Association, Toronto, Ontario, Canada.
Britner, P. A. (2008, June). Removal, placement, and permanency: Bringing attachment theory, research, and practice to decisions about children's best interests. Invited talk delivered as a Master Class to the New York City Family Court Judges' Association, New York, NY.
Britner, P. A. (2007, June). Youth mentoring as prevention: Populations, processes (and a few outcomes), and policies in Connecticut. Invited colloquium delivered at the Division of Prevention and Community Research, Department of Psychiatry, Yale University, New Haven, CT.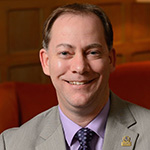 | | |
| --- | --- |
| Email | preston.britner@uconn.edu |
| Phone | 860 486 3765 |
| Mailing Address | 348 Mansfield Road U1058 Storrs, CT 06269-1058 USA |
| Office Location | Family Studies 340 |