Our graduate students take great pride in the work that they share with the academic community!
During the 2021-2022 academic year, UConn HDFS graduate students began traveling again to disseminate their research. In fact, between virtual and in-person conferences, our students presented over 45 research presentations around the country, from New Haven to Puerto Rico to Washington, and around the world, including in Ireland and Greece. They also have more than 90 publications in books and journals from a range of disciplines, including adolescent development, family sciences, cultural psychology, public health, and gender and sexuality studies.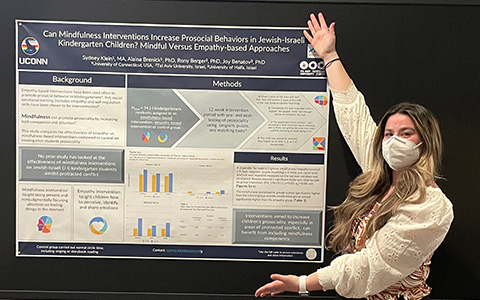 See CURRENT & PAST PRESENTATIONS !
Current graduate students have presented their work at regional, national, and international conferences, including:
American Psychological Association
American Public Health Association
Gerontological Society of America
International Society for the Study of Behavioral Development
National Council on Family Relations
New England Psychological Association
Society for Research in Child Development
Society for Research on Adolescence
Society for Prevention Research
Society for Cross Cultural Research
Society of Behavioral Medicine
World Association for Infant Mental Health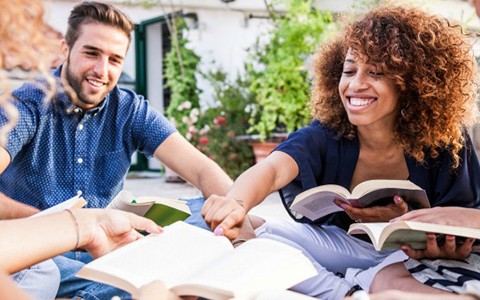 See CURRENT & PAST PUBLICATIONS !
Current graduate students have published in many top peer-reviewed journals, including:
Behavioral Medicine
Developmental Psychology
Drug and Alcohol Dependence
Journal of Cross-Cultural Psychology
Journal of Family Psychology
Journal of Family Theory & Review
Journal of Public Health
Journal of Sex Research
Journal of School Violence
Journal of Social and Personal Relationships
Journal of Youth and Adolescence
LGBT Health
---
See list of COMPLETED DISSERTATIONS !
Graduate students in HDFS choose to write dissertations on a wide variety of topics, which reflect the diversity of research areas within the program. A list of completed dissertations can be viewed here.