Ryan J. Watson (he/him)
Associate Professor
---
My program of research is focused on reducing health disparities among sexual and gender minority (SGM) youth and young adults. Motivated by the urgent need to reduce the inequities in health for vulnerable populations, I have focused my scholarship on SGM youth and young adults, their relationships within family and school contexts, and their health experiences. Collaborating with a prolific team of scholars, I have been awarded over a million dollars in federal funding and published more than 135 peer-reviewed papers in the spirit of better understanding the mechanisms that drive well-documented injustices in health, school, and community experiences for SGM individuals. In particular, I have recently focused on health experiences (e.g., substance use and disordered eating) among SGM adolescents (funded by NIH, R03DA046827) and emerging adults. Related to this line of research, I have utilized data from my team's LGBTQ+ National Teen Survey, a dataset collected in 2017 of 17,000 SGM youth aged 13-17 from across the United States. More recently in 2022, my team collected a new dataset of over 17,000 SGM youth aged 13-18. A complimentary body of research (funded by NIH, K01DA047918) focuses on preventing health disparities (e.g., HIV) through prevention and intervention strategies (e.g., PrEP) attuned to intersectionality.
My research has been featured on CNN, NPR, Washington Post, USA Today, and several other media outlets. I have leadership roles in the Society of Research on Adolescence and I am a consulting editor for the Journal of Research on Adolescence, Journal of Clinical Child and Adolescent Psychology, LGBT Health, and AIDS & Behavior. In 2024, I am the co-chair of the Society for Research of Adolescence annual meeting in Chicago.
Please inquire if you are interested in applying to work with me as a PhD student in our HDFS program.
Please visit our lab website for free copies of our publications and more information about our research.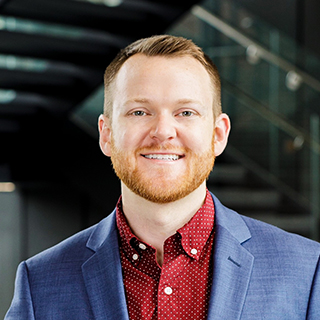 | | |
| --- | --- |
| Email | ryan.j.watson@uconn.edu |
| Phone | 860-486-1659 |
| Mailing Address | 348 Mansfield Rd U1058 Storrs, CT, 06269 |
| Office Location | FSB 335 |