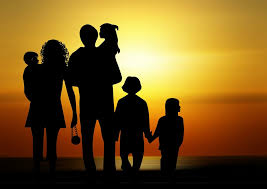 Our department has remarkable breadth and depth in the area of parenthood and parent-child relationships.
A large and strong group of researchers are concerned with one or another aspect of parenting which, in aggregate, covers the lifespan, addresses multiple aspects of social contexts, encompasses both basic and applied research, and addresses a large number of outcomes associated with parenting. Several established faculty, along with an active faculty emeritus, have international reputations as leading scholars in parenting research. On the other end of the scale, three new members with interests in parenting have recently joined the faculty.
Some of the numerous topics actively being studied in our department include: how parenthood is construed in different cultures and in different economic contexts; caregiving relationships between children and their aging parents; couples' parenting priorities and division of parenting labor; young children's empathy and parent-child relationships; parenting biracial teenagers; parental acceptance; foster and step-parenting; and child temperament. Several important parenting intervention programs and lines of research evaluating parenting intervention have their origins or are currently based in our department.
More information and a view of the complete range of parenthood-related research activities can be obtained by exploring the work of our individual faculty members.