Na Zhang
Assistant Professor
---
As a family scientist and prevention researcher, I conduct research and mentor students in three specialization areas: Child and Adolescent Development; Couples, Parents, and Families; Health, Wellbeing, and Prevention. I direct the FRAME (Family Resilience And Mindfulness Empowerment) lab.
My general research interests are the following:
The intrapersonal (e.g., mental health) and interpersonal (e.g., family wellbeing, loneliness) benefits of mindfulness in diverse contexts;
Mindfulness, self-compassion, and self-regulation processes (i.e., emotion regulation and cognitive control);
Resilience in youth who were affected by traumatic stress or adversities such as death of a parent and parental divorce;
The determinants and outcomes of negative and positive parenting, including behavioral parenting skills and emotion-related parenting (or parental emotion socialization);
Group- and web-based parenting interventions for preventing youth mental health problems;
Mechanisms of change in preventive interventions (i.e., how does it work and for whom?).
Active Research Funding
Principal Investigator, K01MH122502
"A digital mindfulness-informed parenting intervention for high-risk divorced families"
National Institutes of Health/NIH, National Institute of Mental Health/NIMH
Duration: 5/1/2022 – 4/30/2027
Educational Background:
NIDA T32 Post-Doctoral Fellow, Prevention Science, REACH Institute, Arizona State University, USA
Ph.D. in Family Social Science (Prevention Science Minor), University of Minnesota, USA
M.Ed. in Psychology (Clinical Science Track), Tsinghua University, China
B.S. in Psychology, Capital Normal University, China
Editorial Boards:
Journal of Clinical Child and Adolescent Psychology
Journal of Family Psychology
Selected publications:
Causadias, J. M., Alcalá, L., Morris, K. S., Yaylaci, F. T., & Zhang, N. (2022).Future directions on BIPOC youth mental health: The importance of cultural rituals in the COVID-19 pandemic. Journal of Clinical Child and Adolescent Psychology. https://doi.org/10.1080/15374416.2022.2084744
Zhang, N., Russell, B., Park, C. & Fendrich, M. (2022). Effects of mindful emotion regulation on parents' loneliness and social support: A longitudinal study during the coronavirus disease 2019 (COVID-19) pandemic in the United States. Journal of Social and Personal Relationships. https://doi.org/10.1177/02654075221098419
Zhang, N., Sandler, I., Tein, J., Wolchik, S. & Donohue, E. (2022). Caregivers' self-compassion and bereaved children's adjustment: Testing caregivers' mental health and parenting as mediators. Mindfulness. https://doi.org/10.1007/s12671-021-01807-1
Zhang, N., Sandler, I., Tein, J., & Wolchik, S. (2021). Reducing suicide risk in parentally bereaved youth through promoting effective parenting: Testing a developmental cascade model. Development and Psychopathology. https://doi.org/10.1017/S0954579421001474

Zhang, N., Hoch, J., Gewirtz, A. H., Barnes, A. & Snyder, J. (2021). Vagal suppression buffers against the negative effects of psychological inflexibility on parenting in combat deployed fathers. Parenting Science and Practice, 21, 55-78. https://doi.org/10.1080/15295192.2020.1804250
Liu, G., Zhang, N., Teoh, J. Y., Egan C., Zeffiro, T. A., Davidson, R. J., & Quevedo, K. (2020). Self-compassion and dorsolateral prefrontal cortex activity during sad self-face recognition in depressed adolescents. Psychological Medicine. https://doi.org/10.1017/S0033291720002482
Zhang, N., Hoch, J., & Gewirtz, A. H. (2020). The physiological regulation of emotion during social interactions: Vagal flexibility moderates the effects of a military parenting intervention on father involvement in a randomized trial. Prevention Science, 21, 691-701. https://doi.org/10.1007/s11121-020-01122-6
Zhang, N., Lee, S., Zhang, J., Piehler, T. F., & Gewirtz, A. H. (2020). Growth trajectories of parental emotion socialization and child adjustment following a military parenting intervention: A randomized controlled trial. Developmental Psychology, 56, 652-663. https://doi.org/10.1037/dev0000837
Gewirtz, A. H., Snyder, J., Zamir, O., Zhang, J., Zhang, N.* (2019). (*All authors are primary authors and authorship is listed alphabetically). Effects of the After Deployment Adaptive Parenting Tools (ADAPT) intervention on fathers and their children: A moderated mediation model. Development and Psychopathology, 31, 1837-1849. https://doi.org/10.1017/S0954579419001238
Zhang, N., Zhang, J., & Gewirtz, A. H. (2019). Do less mindful mothers show better parenting via improvements in trait mindfulness following a military parent training program? Frontiers in Psychology, 10, 909. https://doi.org/10.3389/fpsyg.2019.00909
Zhang, N., Piehler, T. F., Gewirtz, A. H., Zamir, O., & Snyder, J. J. (2019). Trait mindfulness and anger in the family: A dyadic analysis of male service members and their female partners. Journal of Marital and Family Therapy. https://doi.org/10.1111/jmft.12384
Zhang, N., Zhang, J., Gewirtz, A. H., & Piehler, T. F. (2018). Improving parental emotion socialization in military families: Results of a randomized controlled trial. Journal of Family Psychology, 32, 1046-1056. https://doi.org/10.1037/fam0000461
Zhang, N., Rudi, J., Zamir, O., & Gewirtz, A. (2018). Parent engagement in online mindfulness exercises within a parent training program for postdeployed military families. Mindfulness, 9, 725-736. https://doi.org/10.1007/s12671-017-0810-2
Zhang, N., Fan, F., Huang, S., & Rodriguez, M. (2018). Mindfulness training for loneliness among Chinese college students: A pilot randomized controlled trial. International Journal of Psychology, 53, 373-378. https://doi.org/10.1002/ijop.12394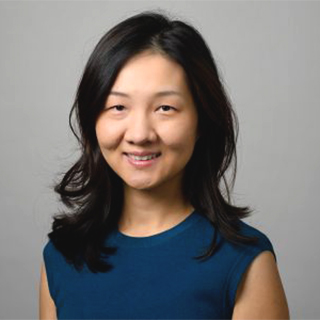 | | |
| --- | --- |
| Email | nazhang@uconn.edu |
| Phone | 2032518531 |
| Mailing Address | 1 University Pl, Rm 3.35C, Stamford CT 06901 |
| Office Location | Stamford campus: 1 University Pl, Rm 3.35C, Stamford CT 06901; Storrs campus: 348 Mansfield Rd, Unit 1058, 123C, Storrs CT 06269 |
| Link | FRAME Lab |