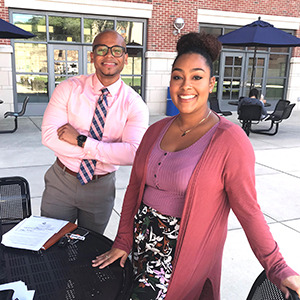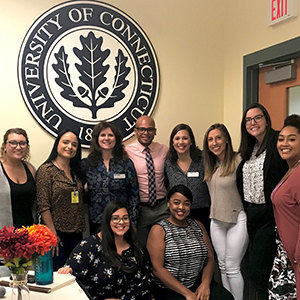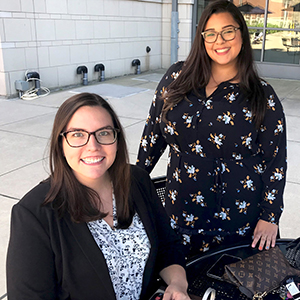 Information for Current Students
The human development and family sciences major prepares students to go on to graduate school and work with children, adolescents, adults, older adults, and their families in nonprofit, health services, and educational organizations. Our UConn campus in the heart of Waterbury offers majors unique opportunities to participate in internship and field experiences in local communities.
Wondering what you can do with a degree in human development and family sciences?
---
Academic Advising at the Waterbury Campus
Faculty Advisors
Students can  meet with their assigned HDFS faculty member. Not sure who your assigned faculty member is? Check Peoplesoft. Don't have someone assigned to you? You may request for an assigned HDFS full-time faculty member by going to the 2nd Floor Student Services.
Undergraduate Student Services Advisor
Students can also reach out to Kristin Van Ness, the Academic Advisor in the HDFS Undergraduate Students Services Center at the Storrs campus. She is available to all HDFS students if you have additional questions. You can schedule a phone or WebEx appointment with her via nexus.uconn.edu, or email her with questions.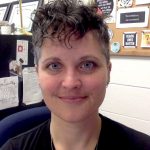 Internship and Field Experiences
The undergraduate degree has been designed to take advantage of the urban locales of the cities and suburbs. Students will be encouraged to take HDFS 3080 (Supervised Field Experience) in their chosen areas of interest. This experiences will enable students to build their resumes and explore career opportunities while completing their degrees.
Interested students must: (1) find a full-time HDFS faculty member who is willing to supervise their field experience; (2) locate a place to conduct their field experience; and (3) complete and submit the field experience application form to their HDFS faculty supervisor.
Note: Three (3) credit hours of HDFS 3080 is equivalent to 120 hours in the field plus any other required assignments that have been assigned by your HDFS field practicum supervisor.
Full-time HDFS Faculty Members:
Brian Chapman
brian.chapman@uconn.edu
Laura K.M. Donorfio
laura.donorfio@uconn.edu
Jodie Oshana
jodie.oshana@uconn.edu