The Early Childhood Specializations offer students hands-on, stimulating, and rigorous training for careers working with young children and their families in diverse contexts including:
Teachers in classrooms
Home visitors with Early Head Start and Family Resource Centers
Birth-3 home education specialists
Early intervention allied disciplines of speech and language, occupational or physical therapy
Health and mental health specialties with young children
Child life
Early childhood policy advocacy
Supervised practicum experiences offer a unique opportunity for students to develop applied skills.  Future teachers of elementary age children or children with special educational needs benefit from the Early Childhood specializations by deeply experiencing the foundations of early learning.
Reflective Practices:
A hallmark of the Early Childhood Specializations is the use of practices that encourage students and faculty to use reflection and mindfulness in the process of learning, interacting, and problem solving. Embedded throughout the courses and practicum, reflective practices provide support to students to achieve knowledge and skills that promote early childhood development. Reflective practices support students to be intentional in their interactions with young children: compassionate, self-aware, and curious about themselves in relation to children. Through assignments and class discussions, students are invited to explore their own experiences of childhood and play, and how those past experiences inform and shape their present interactions with children.
Sequenced Experiences and Courses:
Through observation, reflective practice, and knowledge of child development, students develop a deep understanding of how to support children and their families.  Students will come to know why they are doing what they are doing.  Over 2-4 semesters, students enroll in course sequences that explore developmental time frames (infant/toddler and early childhood) and deepen their competencies with children through practicum. Capstone practicum experiences as classroom teachers or in specialized roles beyond the classroom are available as well as the opportunity to explore policy and advocacy through multiple career lenses.
Application and Advising:
Interested students should contact Mary Tabb Foley, student coordinator for ECS, to explore their interest in the Early Childhood Specializations.  After discussing the specialization and learning how this program can support student academic goals, students are invited to complete an on-line application.  Students that are welcomed into the ECS program will be assigned an ECS faculty advisor.  Students will meet with their advisor and through discussions they will design the student's plan of study to reflect interest in working with young children and their families.
Fieldwork and Practicum Opportunities:
Using model early care and education classrooms as the primary training sites, students use observation and reflection to hone their abilities to develop meaningful learning experiences for children from ages 8 weeks to 5 years.  On the Storrs campus, the Child Development Laboratories is the primary site for practicum opportunities with infants, toddlers, and preschoolers.  On the Stamford campus, a partnership with the Community Children's Development Center in the nearby town of Westport provides a similar experience.  Students who seek careers working with children outside of classrooms have the option of a supervised practicum with area programs serving young children and families.
Teaching Credential:
This specialization is an approved program by the Connecticut Office of Early Childhood to offer the Early Childhood Teaching Credential (ECTC).* The ECTC is designed for students who are interested in working with children from birth to five years of age in early care and education settings. Training for the ECTC usually extends over 4 semesters.  Students are also required to experience a community placement in a Head Start/Early Head Start, Birth-3, or K-2 classroom during their training. Students who demonstrate the NAEYC early childhood teacher competencies are recommended for the ECTC upon program completion.
*The ECTC is not equivalent to a State of CT (public school) Teaching License. Learn more about the ECTC here.
Early Childhood Specializations Faculty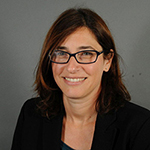 Rachel Cohen, Ph.D.
Director of Early Childhood Education and Early Intervention
Associate Professor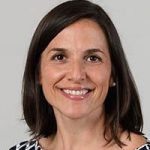 Mary Tabb Foley, M.A.
Student Coordinator Early Childhood Specializations in HDFS (Stamford & Storrs Campus)
Teaching Faculty