Professor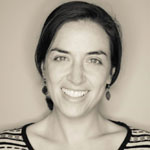 Dr. Lisa Eaton is a social and behavioral health scholar. She is primarily interested in social determinants of disease – or all of the factors that influence health outside of the biological mechanisms of health. Her work focuses primarily on the multi-level impact of stigma on general health and well-being, including linkage, access, and retention in healthcare. Her most recent work has focused on how systematic changes in providing health care can impact and improve health related outcomes. She is primarily interested in how one's environment creates barriers or facilitates accessing health care and how these factors impact overall health outcomes. And further, how interventions can be implemented in these contexts to affect change in one's environment. Her work has primarily involved populations who have been historically marginalized, or populations that face considerable health inequities.
Dr. Eaton began her work with an interest in global health. She was fortunate to gain experience in research involving marginalized populations in South Africa, where she gained expertise in conducting multi-level interventions with substance using populations residing in townships. This work led to her interest in working in maternal health, in particular, working with women who continue to use substances throughout their pregnancies. Dr. Eaton focused on ways to impact access to pregnancy testing and systems level interventions to provide support for women throughout their pregnancy and initial years of child rearing. Around this time, Dr. Eaton also became more involved in domestic work with racial/ethnic and sexual orientation minority populations in the southeastern US. Her work became primarily focused on understanding social determinants of accessing health care, and bridging the divide between medical advances and actual access to medical advances. This work has included a considerable focus on the role of social and structural stigmas as barriers to care. The National Institutes of Health have funded Dr. Eaton's work in these areas.
Dr. Eaton's career trajectory began having received her degrees from the University of Connecticut and postdoctoral training at Yale University. Dr. Eaton is grateful to the multiple professors and mentors who have taken their time to provide her with mentorship and hopes to continue to pay this forward as her career evolves.
---