Ciara Collins, MA, HDFS Graduate Student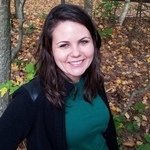 Ciara is a sixth year doctoral student who studies the decision-making processes and subjective wellbeing of emerging adults currently or formerly in foster care. She began her graduate career at UConn in the Marriage and Family Therapy master's program and is currently pursuing her PhD with an emphasis in Health, Wellbeing, and Prevention, having obtained a Quantitative Research Methods Certificate along the way. During her graduate career, Ciara has utilized quantitative, qualitative, and mixed methods approaches for evaluation and intervention studies. She managed projects as a researcher/evaluator with agencies that support children and families, such as Head Start grantees, community social service agencies, and state agencies, including the Connecticut Department of Children and Families (DCF) and the Office of Early Childhood (OEC). Ciara has presented findings from these research projects at national and international conferences, including the National Council on Family Relations (NCFR), the Association for Psychological Science (APS), the National Head Start Association (NHSA), the American Professional Society on the Abuse of Children (APSAC), the Resilience Research Centre's Pathways to Resilience III Conference, and the Western Psychological Association (WPA). She has also published a book chapter on permanent and formal connections for foster youth with her major advisor, Preston Britner IV, as well as multiple papers with faculty advisor and mentor Beth Russell, including a recently published article in Children and Youth Services Review on the factor structure of the CYRM-12 resilience measure.
Before coming to UConn, Ciara worked at an adoption agency in California as the Embryo Adoption Program Coordinator, which highlighted the family processes and dynamics at work in alternative family building. This experience, coupled with co-leading an orphan care ministry at Biola University, led Ciara to her current line of research, which focuses on the multifaceted experiences of fostered and adopted children and the often nontraditional family structures in which they are members. In addition to this research, Ciara's evaluation roles have included topics such as: early childhood experiences and education, home visiting programs, school-based trauma initiatives, fatherhood programming, and college prep for youth in foster care. Ciara also has clinical experience working with at-risk youth and families and seeks to incorporate an understanding of mental health and trauma in all her project work.
Ciara started as a senior analyst at Abt Associates in June 2020 where she continues to work on projects in the areas of child welfare, mental health, prevention services, early childhood education, and housing and homelessness.
---