Executive Director and Instructor in-Residence, Child Development Labs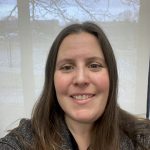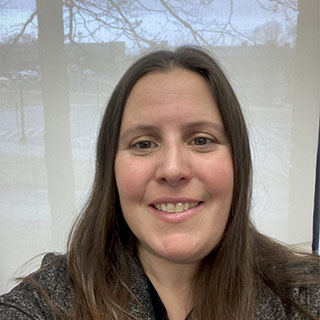 Marianne was a student in the HDFS Early Childhood concentration in the late 90's. As an undergraduate at UConn she discovered the Child Development Labs and found her calling as a teacher of very young children. While an undergraduate student at the Child Labs, she worked with infants, toddlers, preschoolers and their families under the guidance and supervision of the professional teaching staff. Marianne had found her place at UConn and her home away from home.
Marianne worked for Early Head Start and the Manchester Early Learning Center in the beginning of her career before finding her way back to the UConn Child Labs in 2004 as a member of the Professional Teaching Staff in the Infant Program. While working, Marianne earned an M.S. in Early Childhood Education from Eastern Connecticut State University.
Marianne continued working as a Master Teacher in the Preschool program at the Child Labs. As a classroom teacher Marianne focused on community and relationship building. Marianne and her family moved to Mansfield to continue to develop stronger ties to the community where Marianne's children attended the Child Labs. As a member of both the UConn Child Labs and Storrs/Mansfield communities, Marianne found her rhythm in community engagement, taking part in school and town groups with the goal of supporting children and families.
In summer 2022, Marianne became the Executive Director of the UConn Child Labs. In this role Marianne plans to continue building community within the Child Labs and the broader UConn and Storrs/Mansfield communities. Marianne continues building ties between the Child Labs and other departments within the university community as well as the town of Storrs/Mansfield. Marianne plans to focus on social justice, anti-bias and anti-racist work with the professional staff, college students, children and families at the Child Labs. Marianne is a member of a Diversity, Equity and Inclusion committee within the public school system working to support anti-racist, anti-biased, welcoming policies and practices within the local school district.
Marianne and her husband Allen, their two children Ben and Amelia, and their dog Truffle have made Storrs/Mansfield their home. The children have gone through the local school system, starting at CDL as young infants and rising into the local middle and high schools. The entire family is engaged with the community through youth sports, school leadership and social justice movements. Marianne's hope for her children as well as all the children and college students at the Child Labs is that they know their worth and value to the community and work to build and live in a society that is just, and supportive of all its members.
---