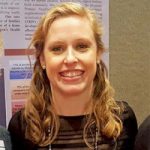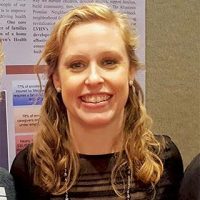 Samantha Shaak (formerly Goodrich) graduated with her Master's in Human Development and Family Studies from UConn in 2011 and went on to complete her Doctorate degree in 2014. She was drawn to the program because of the perspective it provided in understanding the interaction of personal and environmental influences on people's development over time. During her time at UConn, she focused on prevention and intervention, program evaluation, and quantitative and qualitative data analysis. She had the opportunity to work with HDFS faculty on research evaluating child welfare, foster care, home visiting, and other social programs throughout the state of Connecticut and through the Center for Applied Research for Human Development. Core to this work was partnering with the agencies and organizations implementing programs and initiatives, including the Department of Children and Families, Supportive Housing for Families, Child FIRST, Jumpstart, and others.
As Samantha finished her degree and time at UConn, she was interested in continuing to work on applied, translational research outside of the academic environment. She accepted a position as a Senior Research and Evaluation Scientist in the Department of Community Health at Lehigh Valley Health Network (LVHN) in Pennsylvania. In this position, Samantha continued her program evaluation work, applying her Human Development and Family Studies perspective to health-related issues. Many of the influencers of social outcomes are also influencers of health outcomes, which led to her working on evaluations of a pediatric asthma program, a TimeBank, and a program for super-utilizers of the healthcare system. 
In 2015, Samantha was invited to participate in the Rider-Pool Foundation Collective Impact Fellowship. This experience broadened her perspective to not only understand the impacts of a particular program but also the systems in which the program operates. This led to more of a focus on cross-sector approaches to build community, using data to inform and mobilize community change. Still focusing on partnerships, this work requires cross-sector collaborations between the healthcare system and community and governmental agencies, fostering trusting partnerships to address social needs. She is now the Director for Community Innovation & Evaluation at The Leonard Parker Pool Institute for Health at LVHN, working full time on creating systems-level changes to address deep-rooted social influences on health.  Samantha and her husband live in Allentown, PA and recently welcomed their second daughter into their family in May.
---