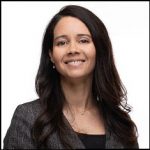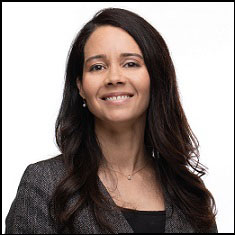 Dr. Leslie Torres-Rodriguez earned her first degree from UConn, a Bachelor of Science in Human Development and Family Relations, in 1997. Three years later, she also received her Master of Social Work degree from UConn. While attending UConn, she gained a knowledge of human development, how people grow and develop, and the interdependencies of different systems, including families, schools, and communities.
During her time as a student, Torres-Rodriguez held various leadership roles at San Juan Tutoring Program, Inc., a non-profit community-based agency that provided academic and enrichment services to Hartford students, as well as parenting skills training and support to families. In 2000, after earning her MSW, she served students and families at Goodwin Technical High School as a School Social Worker. During that time, she earned a Doctorate in Educational Leadership from Central Connecticut State University while teaching Social and Behavioral Sciences at Capital Community College.
An education leader in the Greater Hartford area for more than two decades, Dr. Torres-Rodriguez has held various school leadership positions, including Assistant Principal and Principal. She also designed and facilitated professional learning for the LEAD CT Turnaround Principal Program, a collaboration among Connecticut and national organizations committed to helping school and district leaders reach new levels of success improving student learning.
A proud graduate of Hartford Public schools, Dr. Torres-Rodriguez returned home to the district to serve and lead it, first as Assistant Superintendent and Acting Superintendent before she was appointed Superintendent in 2017. She strongly believes that schools exist within, and at times are a reflection of, their communities. Her learnings at UConn SSW, rooted in social justice, serve as a foundation as she continues to apply an equity lens to all aspects of her leadership journey. That manifests in the district's approach to seek stakeholder voice to inform decisions; to use data to target resources equitably by student need and school need; and to co-design and deploy strategies that deliberately target disrupting historical patterns of inequity.
Her ongoing relationship with UConn extends to partnerships between Hartford Public Schools and the University. For example, an initiative called HPS Heals brought UConn School of Social Work students into Hartford Public Schools to help respond to the trauma experienced by students and staff during the COVID-19 pandemic.
She is a proud resident of Hartford, where she lives with her husband and two sons.
---