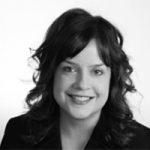 Dr. Jill Popp earned her doctorate in Human Development and Family Studies from UConn in 2010. Her research during this time focused on young children with chronic illness and their representations of family functioning. To address this topic, she interviewed parents to understand their reaction to the diagnosis and how their feelings about the illness had changed over time. This work led to new findings about how young children's narratives mirror their parents' reaction to diagnosis and parental coping. During her time as a student, Jill was actively involved in several research projects at Connecticut Children's Medical Center (CCMC) that focused on family centered care for children with complex medical issues. This work led to a full-time position after graduation as a Research Scientist where she continued her doctoral research and expand her research to other illness groups.
During her five years at CCMC, Jill served on the scientific review committee to ensure quality and rigor to all human subjects research and was an active member of the hospital's Institutional Review Board. While these activities were rewarding, it was her work on topics related to chronic illness and family functioning that she found incredibly meaningful. In particular, it was quite inspiring to hear how families were able to find hope in such challenging circumstances.
Jill's experience from this work and her child development background proved valuable in the next chapter of her career. She applied and successfully received a position as a researcher at the LEGO Foundation in Denmark, the headquarters of the LEGO Group, in 2015.
Working at the LEGO Foundation, Jill has had the opportunity to lead several large-scale initiatives including management of internal and external stakeholders from all over the world. This work has included co-constructing rigorous proposals with partners to deepen our understanding of the science of play and children's learning and to further realize the impact of the LEGO Foundation investments. In addition, she has designed formative evaluations that directly influenced the implementation of interventions to maximize impact for children. Jill is also a co-investigator on a cross-cultural study that uses novel methodologies to investigate children's perceptions of play and learning. Throughout all this work, she has been involved in translating research findings in relatable ways across the organization and to broader audiences ranging from key messages for advocacy purposes to presentations at international conferences.
One significant project that Jill led at the LEGO Foundation was the development of an ambitious 10-year research agenda on playful learning and children's development. This work involved the management of several key stakeholders, including members of the board of directors and a cross disciplinary group of researchers from all over the world. She collaborated with colleagues to build a research agenda that included not only what the Foundation would fund, but how they would support research through innovative funding mechanisms, a fellowship program, and a competitive open call process. She is currently using her knowledge from this experience to support the development of a research and learning agenda for a large NGO to amplify the work they are doing in the field of early childhood education.
Jill continues to enjoy living in Denmark and continues to travel throughout Europe while developing her LEGO brick building skills!
---