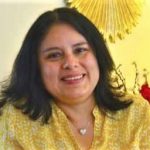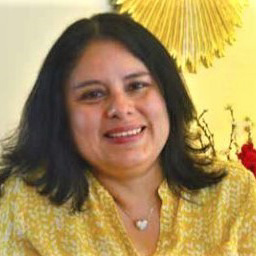 Dr. Tatiana Melendez-Rhodes came to the United States as a Fulbright Scholar to pursue a master's degree in Marriage and Family Therapy at the University of Connecticut in 2003. She continued her doctoral studies in Marriage and Family Therapy and graduated in 2010 from UConn. During graduate school Dr. Melendez-Rhodes gained professional experience as a researcher, teaching assistant, and clinician. In 2019, she pursued advanced training and received a Program Evaluation Graduate Certificate from UConn.
Through the years, Dr. Melendez-Rhodes has maintained a professional collaboration with Dr. Ronald Rohner on different projects related to Interpersonal Acceptance-Rejection Theory (IPARTheory). She became a participating member of UConn's Ronald and Nancy Rohner Center for the Study of Interpersonal Acceptance and Rejection.
Dr. Melendez-Rhodes had previous professional experience as a psychologist in her native country of Peru. She taught graduate courses on marriage, family therapy, and supervision in universities in the United States, and has taught undergraduate courses in psychology and family and marriage therapy at universities in Peru. Dr. Melendez-Rhodes has worked in public hospitals, inpatient psychiatric hospitals, in private practice, and in outpatient mental health organizations in Connecticut, Oregon, Washington, and Peru. She has gained extensive clinical experience as a psychologist and marriage and family therapist and applies her knowledge and experience to her teaching and research.
Currently, Dr. Melendez-Rhodes is an Associate Tenured Professor and the Program Coordinator of the Marriage and Family Therapy Master's Program in the Department of Counselor Education at Central Connecticut State University (CCSU). She previously served as a Clinical Coordinator at CCSU. She is very passionate about teaching, mentoring, and interacting with her students. Dr. Melendez-Rhodes has organized and developed international study abroad courses in her native country, Peru, for her CCSU students. As a faculty member, one of her primary goals is to train competitive and sensitive clinicians who will serve diverse communities to the best of their capacities.
In addition, Dr. Melendez-Rhodes is a licensed marriage and family therapist in Connecticut, a Clinical Fellow of the American Association for Marriage and Family Therapy (AAMFT), and an AAMFT Approved Supervisor. She serves on the Board of the Connecticut Association for Marriage and Family Therapy (CTAMFT). Previously, she served as the Chair of the Ethics Committee and as a Minority Fellowship Program Mentor at AAMFT. She has presented her research in national and international conferences and published scholarly work in peer-reviewed journals.
Dr. Melendez-Rhodes resides in Simsbury with her husband and her son. She enjoys traveling abroad and knowing new people and cultures.  She is very grateful for the strong education and support from her professors at UConn.
---