Graduate Student Spotlights 
-  September 2023
---
Ciara Collins (PhD '23), HDFS Graduate Student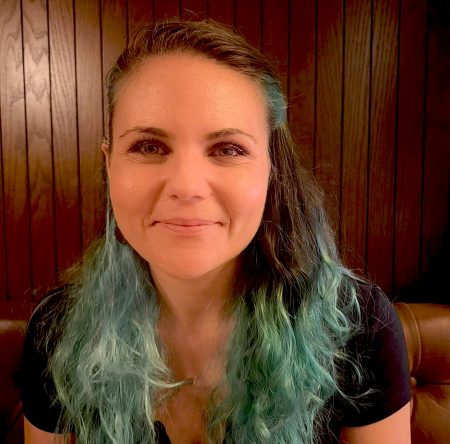 Dr. Ciara Collins, LMFT is currently a Research, Monitoring, and Evaluation Associate at Abt Associates. She started at Abt in June 2020 as a Senior Analyst and was recently promoted to Associate. At Abt, Ciara works on a variety of research and technical assistance projects in the child welfare and housing spaces for clients such as the Administration for Children and Families, the Department of Housing and Urban Development, the state of California, and not-for-profit philanthropical organizations in California. Her work includes a mix of project management; proposal management and writing; and qualitative and mixed methods data collection, analysis, and writing. She has also provided trainings for multiple project teams on what trauma is and how to implement trauma-informed and equitable practices. Related to this expertise, she was recently asked to join the Abt IRB as a consultant for incidents related to mandated reporting and a task force to embed trauma-informed approaches in all Abt projects.
During her time at UConn, Ciara utilized quantitative, qualitative, and mixed methods approaches for evaluation and intervention studies, obtaining a Quantitative Research Methods Certificate in 2020. She managed research and evaluation projects in the areas of early childhood experiences and education, home visiting programs, school-based trauma initiatives, fatherhood programming, and college prep programs for high school students in foster care. Clients included Head Start grantees; community social service agencies; and state agencies, including the Connecticut Department of Children and Families and the Office of Early Childhood. She has presented findings from these research projects at national and international conferences and published multiple papers (with Professor Beth Russell) and a book chapter (with Professor Preston Britner).
Ciara recently defended her dissertation on subjective well-being and decision-making processes for youth with experience in foster care. She plans to continue investing her time both in and outside of Abt in research, policies, and interventions that support children, youth, and families involved in the child welfare system. To that end, she has been part of a research team for the past 3 years evaluating two college campus support programs in Georgia for students with experience in foster care. She recently accepted a journal article on this topic that will be published in Child and Adolescent Social Work Journal. She will also be leading a webinar on the findings from the evaluation in November as part of the National Research Collaborative for Foster Alumni and Higher Education's webinar series.
---
Kaleigh Ligus (PhD '23), HDFS Graduate Student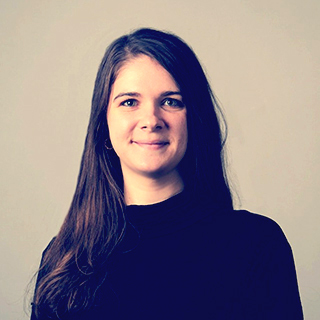 Kaleigh Ligus recently completed her Ph.D. in HDFS, with a specialization in Adulthood, Aging and Gerontology. Her career began at the UConn Health Center on Aging in 2015 and she has since dedicated herself to serving older adults living with chronic disease. Kaleigh completed her Master's in HDFS in 2019. Shortly after, she joined the Ph.D. program under her advisor, Dr. Keith Bellizzi.
Kaleigh successfully defended her dissertation on rural aging in June. In her dissertation she used secondary data collected by the National Health and Aging Trends Study to analyze chronic disease self-management and health outcomes in over 1,000 Medicare beneficiaries. She found novel results, that she hopes to publish soon, of how aging-in-place impacts health outcomes and further highlights demographic nuance among older rural Americans.
Driven by a dedication to understanding how policy impacts health outcomes, Kaleigh broadened her professional horizons by working in two external positions during her graduate school career. Kaleigh served as the Greg O'Neill Policy Intern for the Gerontological Society of America in summer 2021 and served as the inaugural Health Policy Fellow at AcademyHealth in summer 2022. Over these two summers, she worked with like-minded community collaborators and political leaders to advocate for health policy change.
Kaleigh is excited about her next steps. She recently joined the Center for Medicare and Medicaid Innovation (CMMI) as a Social Science Research Analyst. In this role she will work on developing, implementing and evaluating new CMS patient care models aimed at improving Medicare beneficiaries' health care experiences and health outcomes.
During her down time, Kaleigh can be found running around the state, gardening, embroidering, and slowing down to cherish life's journey with her husband and family.
---
See Previous Grad Student Spotlights